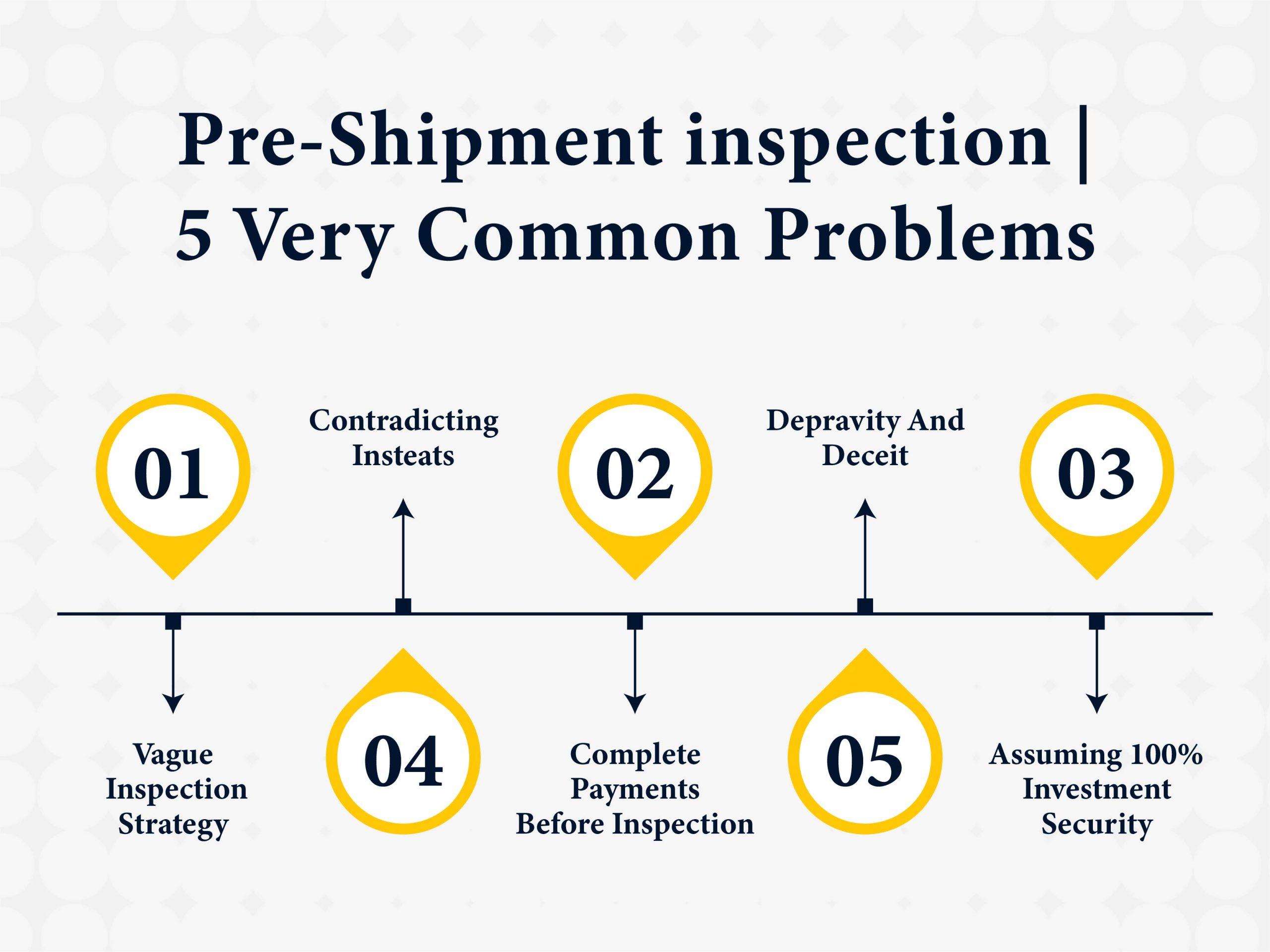 Over the past few years, the use of technology has made its way into the world of trade as well. Trade operators can now finalize business contracts with multinational companies and suppliers over phone calls, video calls, and emails. However, with this ease of managing international trade, the expansion of new businesses has increased and so has the marketing competition.
It is a well-known fact that for a business to thrive and lead in a market, customer satisfaction grabs a significant spot on the priority list. Therefore, to ensure quality control and satisfied customers by permitting only supreme quality products to reach the market, more and more businesses are now conducting Pre-Shipment Inspections for their inventories so their customers get exactly what they paid for.
Besides customer satisfaction, a positive increase in the execution of Pre-Shipment Inspections has raised the accountability of manufacturers and suppliers, especially those originating in China, to maintain quality standards as well as remain to remain compliant with international rules and regulations.
The differences in the cultural perspective and business philosophies between China and the rest of the world are the major reasons for risks of cutting edges and non-compliance. The trade operators in China take time to construct a relationship of trust with their business partners. A few minutes of conversation on online sites is not going to make them compliant with your quality standards.
For this reason, if a Final Random Inspection is not conducted before shipping products from China, a foreign buyer can encounter considerable issues such as
Inaccurate or missing labels
Non-functioning fragments
Poor workmanship
Observable scratches and dents
False specifications
Subpar material
The above-mentioned issues will not only tarnish a seller's reputation but can also lead to product confiscation and heavy fines at the customs airports of other countries.

But like every beneficial specialty in this world, a Pre-Shipment Inspection on its own cannot eliminate every potential costly risk. Brought up below are 5 common issues that trade operators usually face when planning to conduct a Pre-Shipment Inspection.
1. Vague Inspection Strategy
It is common practice that many buyers are not able to articulate the product's specific characteristics that they want to be reviewed. They simply go after the company's approaches and inspection checklists as they are not well aware of their authority to establish inspection parameters as buyers. In addition, substandard inspection agencies do not inquire about their client's stipulations as well.
Therefore, it is important to plan an unambiguous inspection strategy and checklist to furnish a precise outline of the anticipated outcomes to the inspection companies. You must go through a brief synopsis of the potential issues that might arise in your product and inform your inspection team to scan for those issues particularly. In addition, you can also provide a sample from your company's product line to infer the quality standards that the pre-shipment inspection must conform to.
2. Contradicting Interests
A biased Pre-Shipment Inspection is an expected occurrence when there is a conflict of interests between the inspection agency and the client that demands it.
This happens when immature trade operators hand over the inspection responsibility to their Freight Forwarders who earn profits from exporting the merchandise and barely have any expertise in executing inspections. So, to make sure that the shipment orders are not abandoned or delayed, the forwarders can exploit the inspection results to grant a pass status to the inventory. Furthermore, if the inspection agency furthers only its benefits without accommodating your company's interests, the inspection services are sure to be prejudiced.
Thus, selecting a reliable third-party inspection agency to conduct a Pre-Shipment Inspection for your products is paramount to ascertain unbiased and objective reports.
3. Complete Payments Before Inspection
The entire objective of executing a Pre-Shipment Inspection for your suppliers in China is to ensure quality control before making complete payments. Detecting defects or inaccurate product orders are usually meaningless once the payments are made because only a handful of suppliers are willing to make remunerations and rectifications after they have received the full payments.
As a rule, most suppliers require only 30 percent of payment upfront, and the remaining 70 percent of payment has to be made after the production process is complete. To prevent making full payments for subpar products, a pivotal plan is to conduct a Pre-Shipment Inspection before paying the remaining 70 percent balance.
4. Depravity And Deceit
Employing an inspection agency just for their cost-effective services is a very risky approach, especially if the products will be manufactured by a Chinese supplier. It is also quite common that an inspection agency might affirm its independence but in actuality, it is only a bleak reality.
In several instances, a supplier can offer privileges such as expenses, travel trips, accommodations, and other presents which will be accepted by a corrupt inspection team for their benefit. As a result of this preferential treatment, a prejudiced inspection will be the only outcome. Hence, being certain of the reliability and independence of an inspection agency is the first and foremost task that must be accomplished.
5. Assuming 100% Investments Security
It is important to take into account that a Pre-Shipment Inspection is only aimed at quality control and compliance regulation of your products once the manufacturing process is terminated. By detecting flaws and shortcomings before shipping, it can prevent the remaining payments from being made.
However, a PSI may reveal that your supplier is not an authentic manufacturer which can prevent you from making further payments. Still, you may lose the initial 30 percent deposit if the supplier is fraudulent. To counteract this risk, you must organize a factory audit before finalizing an agreement to authenticate your supplier. Otherwise, paying initial deposits to your supplier via PayPal is a preferable alternative due to its Purchase Protection for Buyers feature.
If you have queries about our inspection services or need assistance setting up an inspection, contact us at info@zoominspect.com or visit our website to gain further insight into our Inspection Services and Factory Audits.